2015 Youth of the Year
---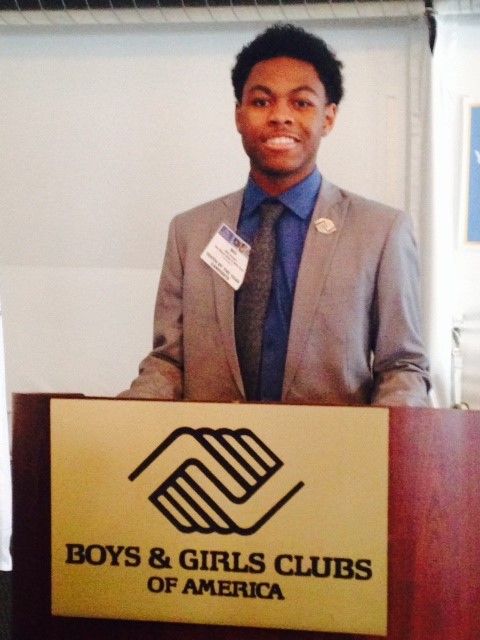 Don Moyer Boys & Girls Club is pleased to present Will Cowart as the recipient of the 2015 Youth of the Year Award.  He has been a member of the Club since 2003 and has been a participant in the After School Program, Summer Day Camp, Summer Youth Employment Program and Teen Leadership Program.
Will is a unique Club Kid, with an inspiring life story of overcoming peer obstacles that plague most of today's youth. During his time at DMBGC, the staff has watched Will develop from a young boy driven by the approval of his peers, into the confident, positive and success driven young man he is today.
As a local track & field star and peer leader, Will shows an enthusiastic and vibrant personality.  The common place to find Will, while at the Club, is in the staff office with staff completing homework and learning more about ways to develop programs to help youth in the community.
A sophomore at Centennial High School, becoming successful and serving as a role model for club members are very important to Will. "I want to be an advocate for social change in our community" states Will.  His life plan includes attending a four-year college as an Applied Life Science undergraduate student, with the goal of starting a career in pharmaceuticals.