2013 Youth of the Year
---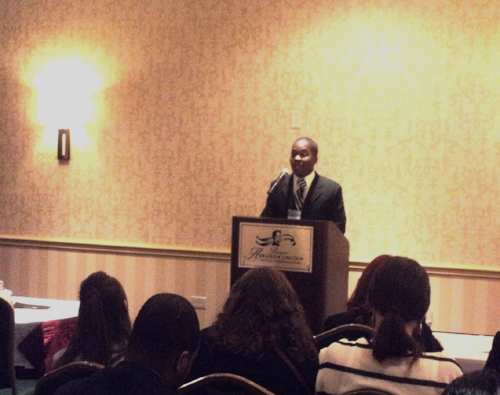 Rontez became a member of DMBGC when he was in the 5th grade.  He lives with his mother and two sisters and they live about three blocks from the Club's Park Street location. Coming from a single parent home the Club became a second home and Rontez took advantage of the homework support and various activities the Club offered.  He established relationships with staff at the Club that lead to mentoring relationships supporting him into high school.
The Teen Program's focus on college readiness provided Rontez with the motivation and support to pursue his dream of going to college. With the help of staff and financial support from the Club, he completed the College application process and has been accepted to the University of Illinois at Chicago. He will start his first year as a business major this fall.
In his Youth of The Year speech presented at the 2013 Steak N Burger dinner, Rontez stated that without the Boys & Girls Club he may not have made it through High School and he certainly would not have realized his dream of attending college. 
Rontez' story is what the Don Moyer Boys & Girls Club is all about.  Changing lives. Creating hope. Turning dreams into reality.