Girls-Go-For-It!
We partnered with Girls-Go-For-It to provide a unique self-development experience for girls in grades 4 through 8. Through participation, young women have the opportunity to explore self-confidence, identity development, bullying comprehension, career exploration and by the end of the program will have completed a roadmap to success capstone project.
Girls-Go-For-It Mission: To develop the leadership potential, entrepreneurial spirit, and professional abilities of young girls through building confidence, knowledge, and creating opportunity.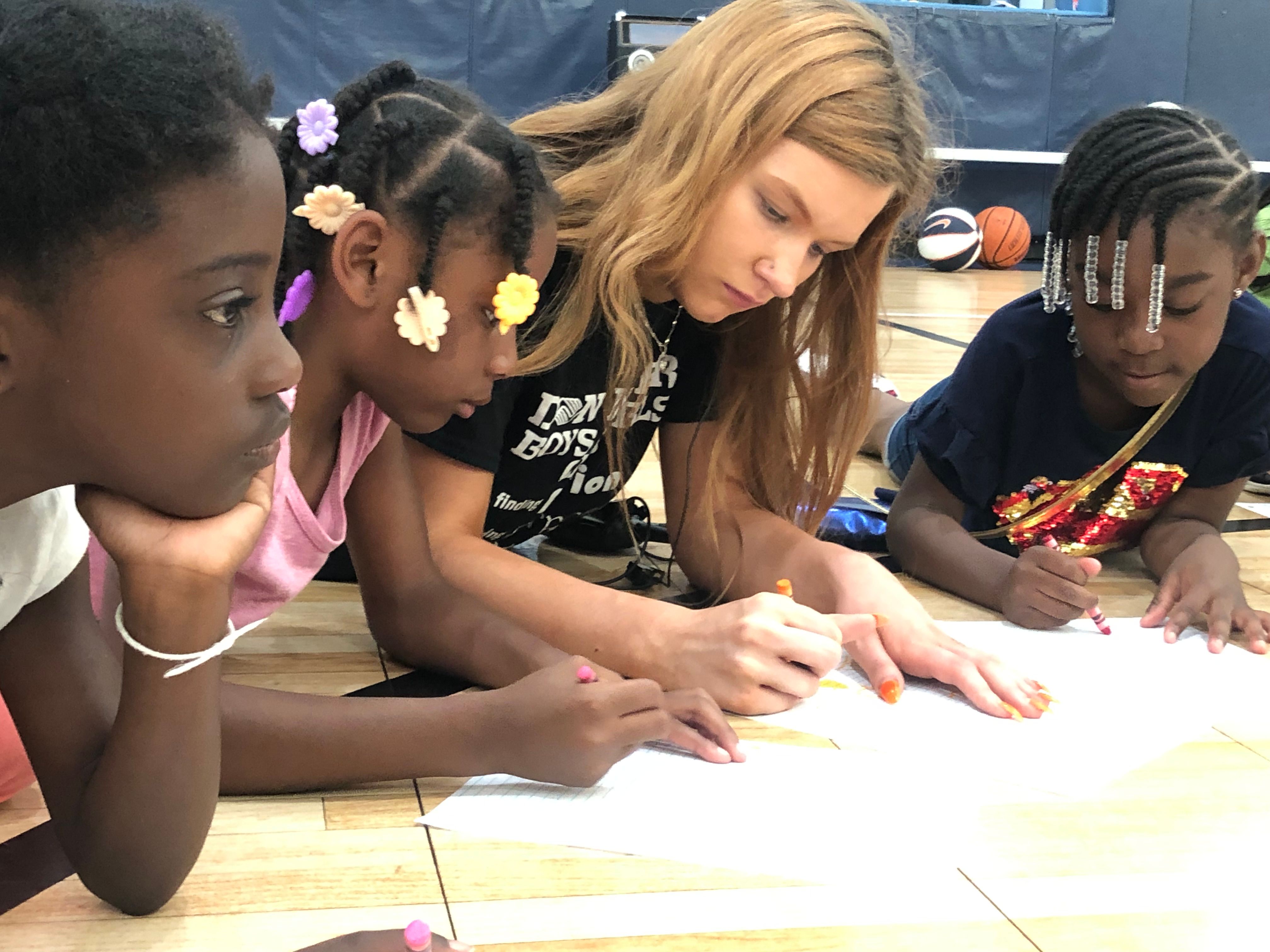 Location
Park Street Site: 201 E Park St. Champaign, IL
Rantoul Site:  J.W. Eater Junior High - 400 E Wabash Rantoul, IL
Dates
On Mondays: October 11th- November 15th
Age Requirements
Group One: Girls in 4th & 5th Grade
Group Two: Girls in 6th-8th Grade
Hours
Mondays: 6pm - 7pm
Cost 
Free with a $20 Membership per child
Membership
DMBGC charges a $20 membership fee per child, which gives youth access to all services, activities and programming for the fiscal year. Please note: Some programs (such as our Summer Camp) have separate associated fees and will be charged upon enrollment into that program.
                                                                                                                        Registration                                                                                                                                                                  Click the "Enroll Here" button to register. Registration Ends:  Friday, October 8, 2021                                       
Capacity 
60 Girls