CLICK

HERE

to view the LIVE show!!!
*please note the show will not begin until 6:30 PM on Friday, November 6
HOW TO VIEW THE SHOW:
From a Laptop or Smartphone
simply click the link above and the LIVE show stream will appear
From a Smart TV 
To view the video on a smart TV, viewers will need to download the free BoxCast app to their streaming device (appleTV, Roku, Firestick, etc)  This will be available in the App Store for your device. If you are unable to access the app, simply type in https://bit.ly/3mRhm0J in your internet browser. 
If you do not have the listed streaming devices, most computers and/or phones (with an adapter in some cases) can also be attached directly via an HDMI cable to the TV. 
Once the application is downloaded, search for Don Moyer Dancing with the CU Stars and the event should pop up. You should see a screen that reads "Dancing With the CU Stars" along with our logo as well as the Dancing with the Stars logo.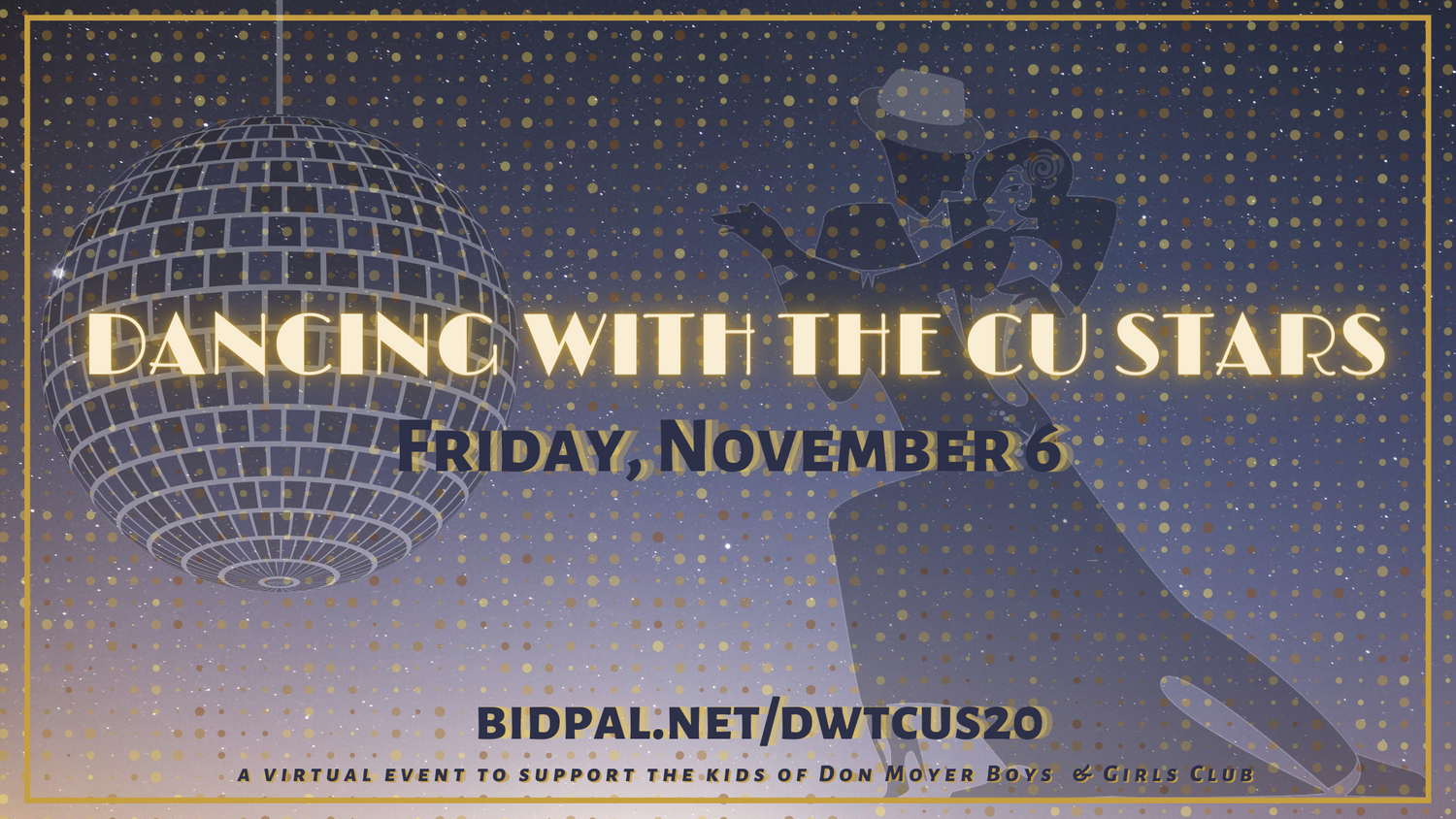 DANCING WITH THE CU STARS 2020
Friday, November 6, 6:30 PM
---
The show will go on, VIRTUALLY! DWTS 2020 will be a spectacular virtual event this year. Think Dancing with The Stars the television show, but with our very own Champaign-Urbana celebrity dancers. Not only will you be able to "attend the show," you'll be able to do so in the comfort of your own home! Noted community members paired with professional dance instructors put on high level dance routines that continue to make this the most anticipated event of the year. It's not just a fundraiser, it's an entertaining event to support Kids in our community.
---