Every $1 = 1 Vote
We have raised
$550.00
of our goal.
Vote for Deon Thomas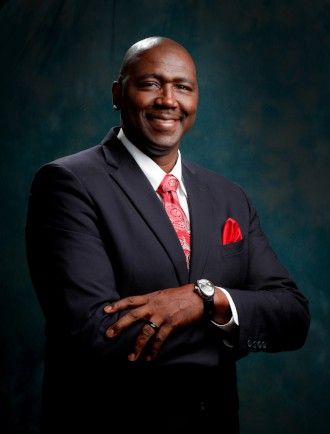 The Chicago native is a graduate of Neal F. Simeon Vocational High School on Chicago's south side. At Simeon, Deon blossomed into one of the most recognized basketball players in Chicago Public League history. In his junior year, Simeon won the Chicago Public League Championship, and by his senior year, Deon was ranked as high as No. 3 in the nation. In 1989 he was voted "Mr. Basketball" for the State of Illinois, Parade All-American,  and McDonald's All-American.  
Deon attended the University of Illinois, and was a basketball player for the Fighting Illini.  As a freshman, Deon set the record for the highest scoring average for a freshman in school history!  Deon would go on to become a 3x team MVP and 4x All-Big Ten selection.  By the end off his Illini playing career,  Deon had become the schools All-Time leader in points, free throws, and  block shots.  He was a collegiate All-American and Naismith Nominee.
After a stellar college career in Champaign/Urbana, Deon was selected 28th in the 1994 NBA draft by the Dallas Mavericks, but chose to continue his career ying career in Europe, and played for 14 years oversees.  He played throughout Europe and the Middle East, and has resided in Spain, Greece, Turkey, Bulgaria and Israel!  Deon has been recognized as one of the most successful American athletes to ever play in Europe, won multiple league championships, was a  7 time European All-Star, and won Back to Back Euro-league Championships with Macabbi Tel Aviv. 
He retired from playing in 2009 and started a coaching career.  Deon was the Head Coach and Athletic Director of Lewis and Clark Community College in Godfrey, Illinois. In the  first season, he and his team set the All-Time record, and go on to compete in the NJCAA National Tournament for the first time in school history and was voted Region 24 Coach of the Year!  He received the same honors from the Midwest Athletic Conference (MWAC) and Illinois Basketball Coaches Association (IBCA).  After 5 years at Lewis and Clark, Deon returned to Chicago and was the assistant coach of the UIC Flames for two seasons.  
All of his life experiences have led Deon to his current position as the Community Coordinator for the University of Illinois System. Deon is also a college basketball analyst for the Big Ten Network and Fighting Illini Men's Basketball.  He and his wife Dafna have been married for 20 years, and have two amazing daughters,  Gabrielle and Liel.