Sports & Recreation
Our Sports & Recreation programs help develop fitness, a positive use of leisure time, reduction of stress, appreciation for the environment and social and interpersonal skills.
---
Project Athletes

An Athletic Training Program
Sports Performance Training To Excel As An Athlete

Organized sports have proven to provide a positive outlet for teens. They build friendships, find mentors through coaches, maintain academic achievement and provide activities that keep teens out of trouble. The vision of PROJECT ATHLETES is to keep teens engaged with the benefits of organized sports on the off-season and throughout the entire year.

PROJECT ATHLETES fosters life's positive outlooks in ways that help guide teens on their life journey. Focused on physical conditioning, this structured mentoring program recognizes and promotes academic standing, goal setting and balance in their lives.

New 8-Week Session Starts Tuesday Sept. 12th

Tuesdays & Thursdays 6:30PM-7:45PM

Requirements:
Attend DMBGC Study Hall 2X Per Week
Perform DMBGC Community Service 1X Per Week

Free for All 7th-12th Grade Student Athletes

Triple Play

A Game Plan for Mind, Body and Soul

Triple Play, BGCA's first comprehensive health and wellness program, developed in collaboration with the U.S. Department of Health and Human Services, strives to improve the overall health of Club members ages 6-18 by increasing their daily physical activity, teaching them good nutrition and helping them develop healthy relationships.

The Mind component encourages young people to eat smart through the Healthy Habits program, which covers the power of choice, calories, vitamins and minerals, the food pyramid and appropriate portion size. The Body component boosts Clubs' traditional physical activities to a higher level by providing sports and fitness activities for all youth. Body programs include six Daily Fitness Challenges; teen Sports Clubs focused on leadership development, service and careers in athletics; and Triple Play Games Tournaments, inter-Club sectional tournaments that involve multiple team sports. The Soul component helps build positive relationships and cooperation among young people.
Kids learn to get fit, use leisure time well, reduce stress, appreciate the environment and develop their social skills.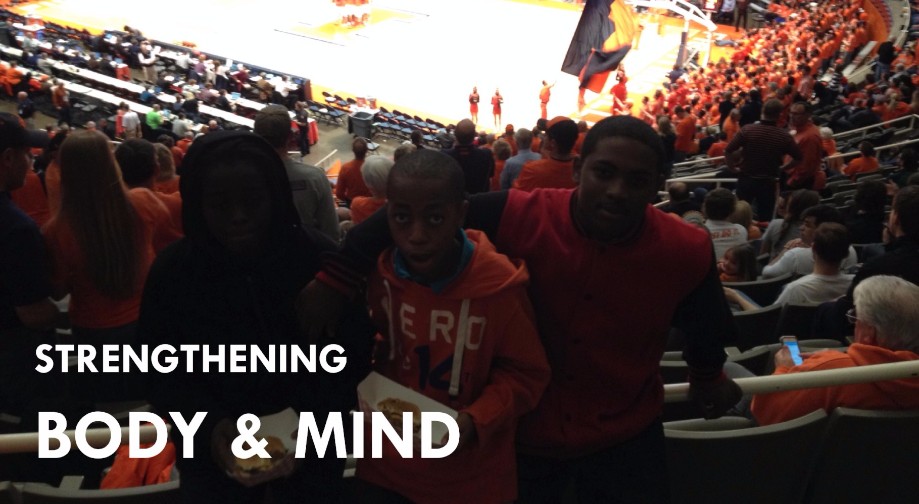 ---
Don Moyer Boys & Girls Club Basketball Team

We Inspire – We Excel
We are Don Moyer Boys & Girls

Mission: The Mission of the Don Moyer Boys & Girls Club Basketball team is to enlighten and inspire our players to strive for a standard of excellence both in and out of the classroom and to promote respect, responsibility and excellence on and off of the court.

Vision: The Vision of the Don Moyer Boys & Girls Club Basketball team is for all players to pursue and be successful in their academic or vocational pursuits and to be impactful citizens in their respective communities.

Engagement: The Don Moyer Boys & Girls Club Basketball team will engage in travel throughout the Illinois region and beyond to various Boys & Girls Club locations, to participate in basketball tournaments, attend college tours, and participate in events that enhance our players cultural awareness, character and leadership.

Impact: Our Pillars are:
1. Teamwork
2.Knowledge
3.Heart

We use these Pillars as values for our players to believe in and use consistently both in and out of the classroom. Our players come from different cultural, ethnic and social backgrounds. We believe in our players and encourage them to embrace a sense of care and responsibility in order to be successful in all aspects of life.